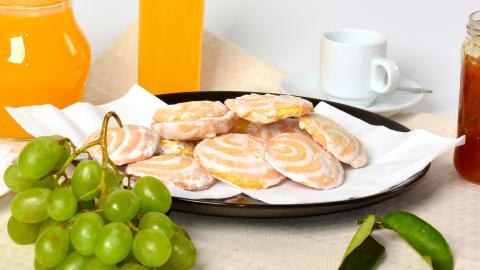 Light Crispy Cake
These light crispy cake made with eggs, flour and sugar are based on typical Margaride recipe (Felgueiras region).

Their taste and soft texture remind the tenderness of a sponge cake, topped with a delicious sugar icing coverage.
Ingredients
Wheat flour, sugar, vegetable fat, thin milk powder, chemical yeast (E450, E500), starch, egg white, thickeners, salt, flavoring and coloring agents.