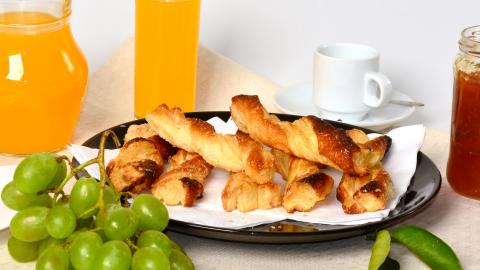 Puff Pastry Straws
Crunchy, light and very tasty, with a high content of fiber.

Ideal to enjoy between meals, when the hunger begins to squeeze.
Ingredients
Wheat flour, sugar, emulsifiers (E472, E481), coloring agents (E102, E110), calcium acetate (E263), flavor synthesis, enzyme preparation (Amylase), 1-ascorbic acid (Vit. C, E300), lactose , margarine, eggs, water, cream, coconut and powdered sugar.