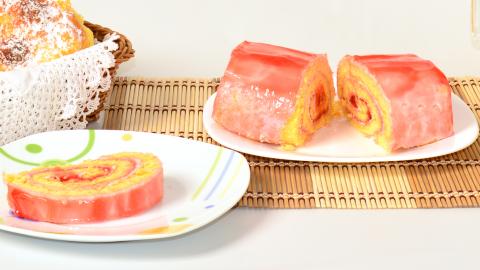 Cake Roll With Wild Berries
Pie very fluffy, with coverage and creamy filling of whipped cream and wild fruits.
A very fresh, light and tasty cake.

It melts in the mouth !!
Ideal for eating in warm days and sweat treat for guest's..
Available in packs of
1 unity
Ingredients
Wheat flour, sugar, vegetable fat, skinny milk powder, chemical yeast (E450, E500), starch, egg white, thickeners, salt, flavoring and coloring agents.