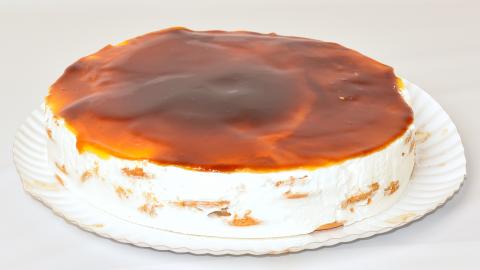 Caramel Wafer Cream Cake
Creamy wafer cream Cake, based on traditional recipe to feel all the texture and flavor of true wafer cream cake.
Made with traditional Maria biscuits, stuffed with whipped cream and milk cream, topped with a delicious egg cream and a thin layer of caramel.

Irresistible to the last bite. Try and taste!
Available in packs of
1 unity